Inspired by the victory gardens of yore, I chose to interpret the shelter-in-place order as a shelter-in-place-while-farming order.
Here's what's growing:
47 baby tomato plants, started from the seeds of two store-bought grape tomatoes. They will be ready to go in the ground before long. 47 is too many. I will probably have to give some plants away and eat a lot of salsa.
They're pretty cute, though.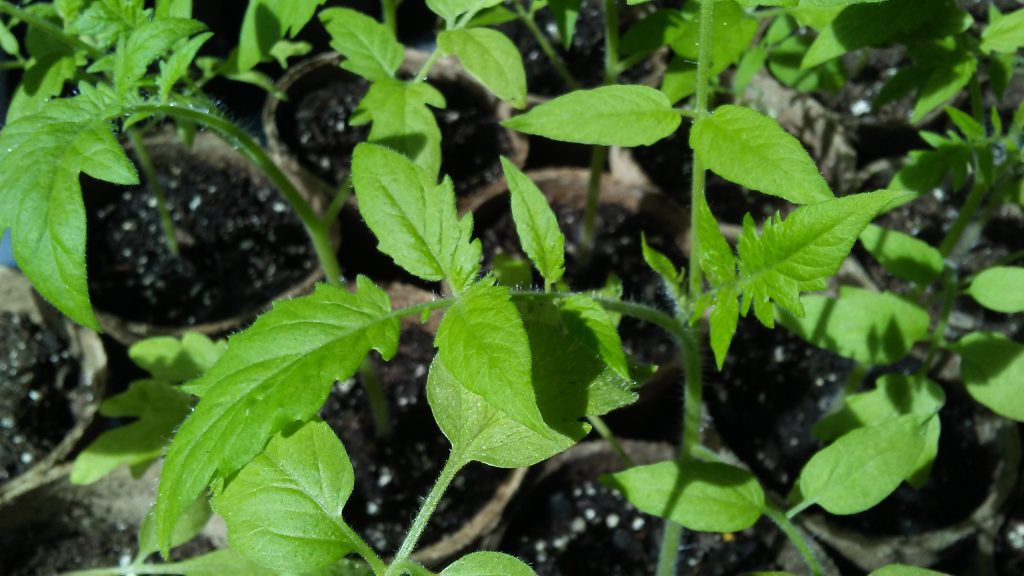 18 yellow bell pepper plants, started from less than a quarter of one store-bought yellow bell pepper.
Their foliage has its own charm.
The sugar snap pea vines, in the ground since last October, have combined into an unwieldy superplant that is now on its last leg. Temperatures have been reaching the high 80s lately. Like me, this plant doesn't like it.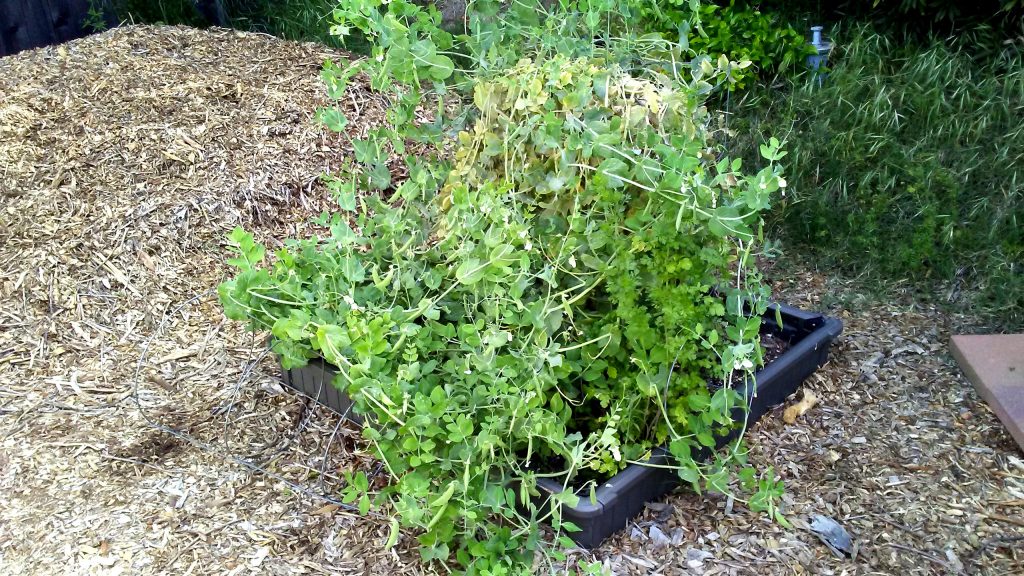 It's been giving us a handful of snap peas per day for the past few weeks, which we'll miss when they're gone.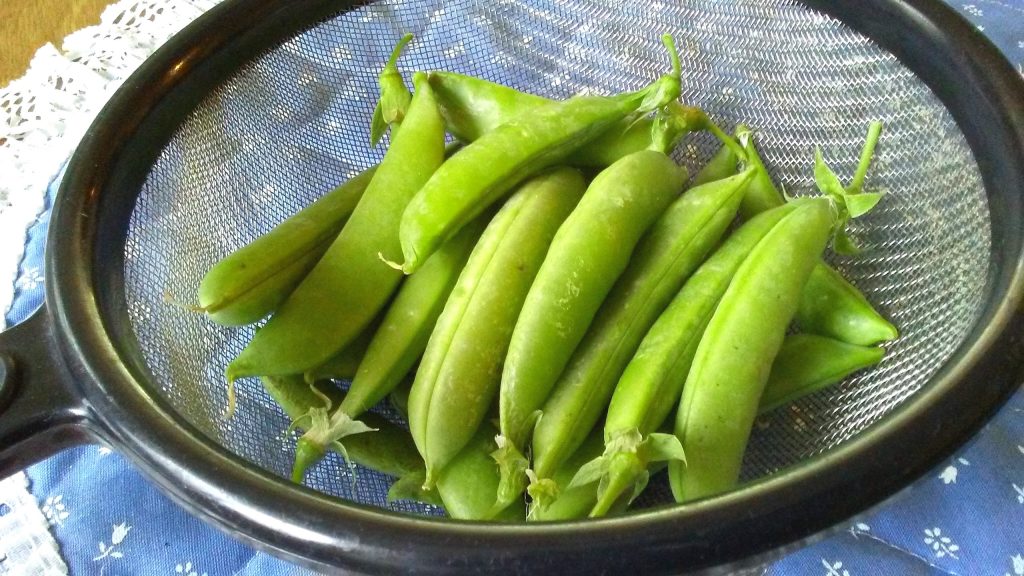 There's still some life there yet.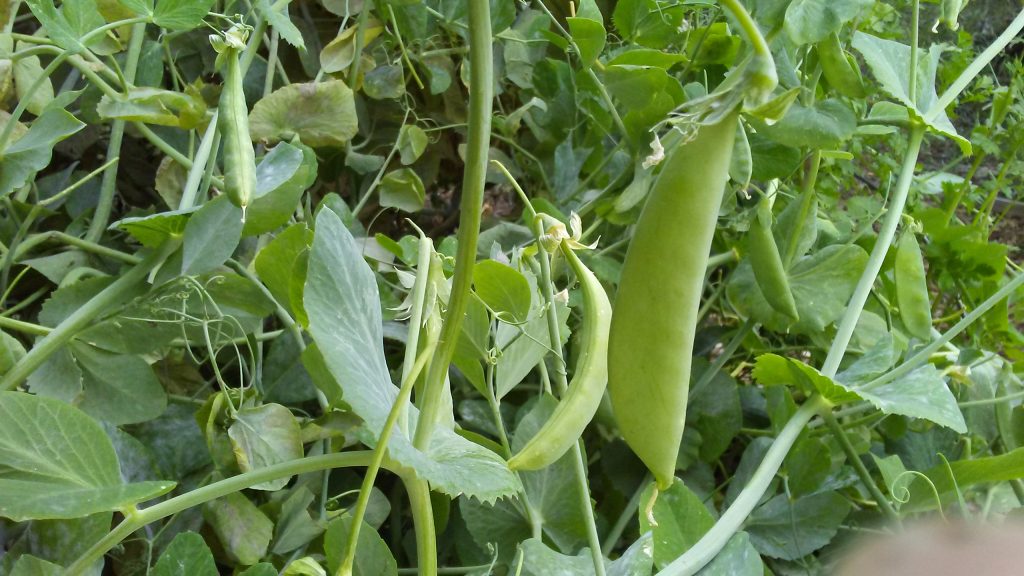 The potatoes are quite content, and perhaps a month or two away from harvest. It will depend on how soon it gets too hot for them. You plant a potato by putting a potato in the ground. There are 5 potato plants in this 3 foot by 3 foot box.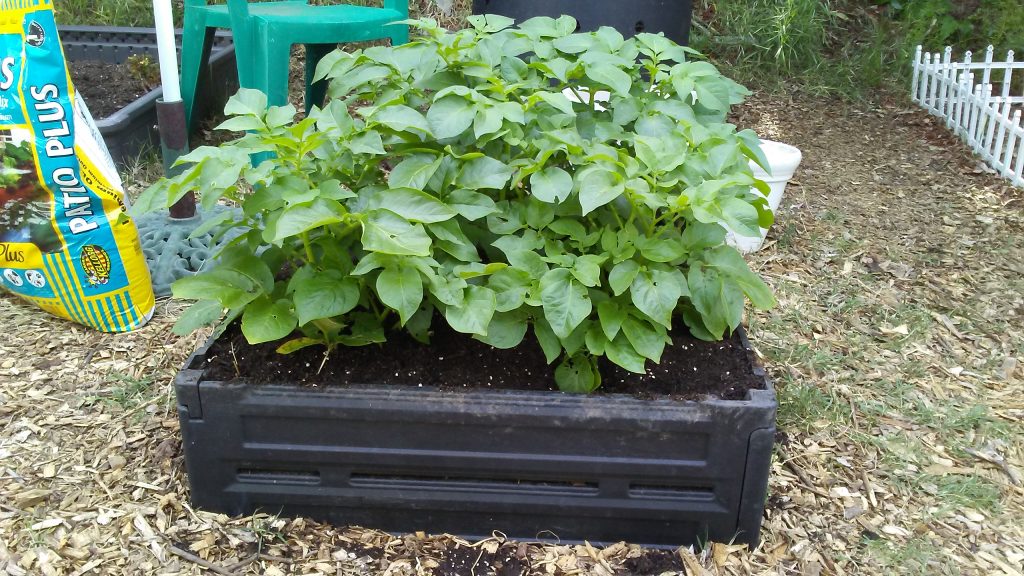 The leaves are attractive… and poisonous.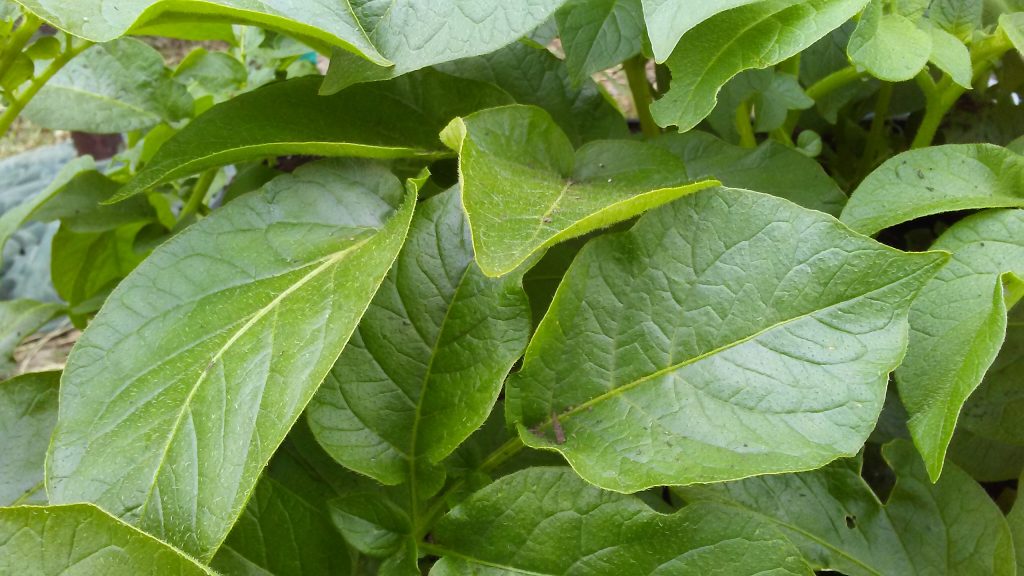 Sweet potatoes like it warmer. You do not plant a sweet potato by putting a sweet potato in the ground. Instead, you get the sweet potato to make slips, which you pluck off the sweet potato and encourage to develop roots. Then you plant the rooted slips in the ground. This family can't wait to get started.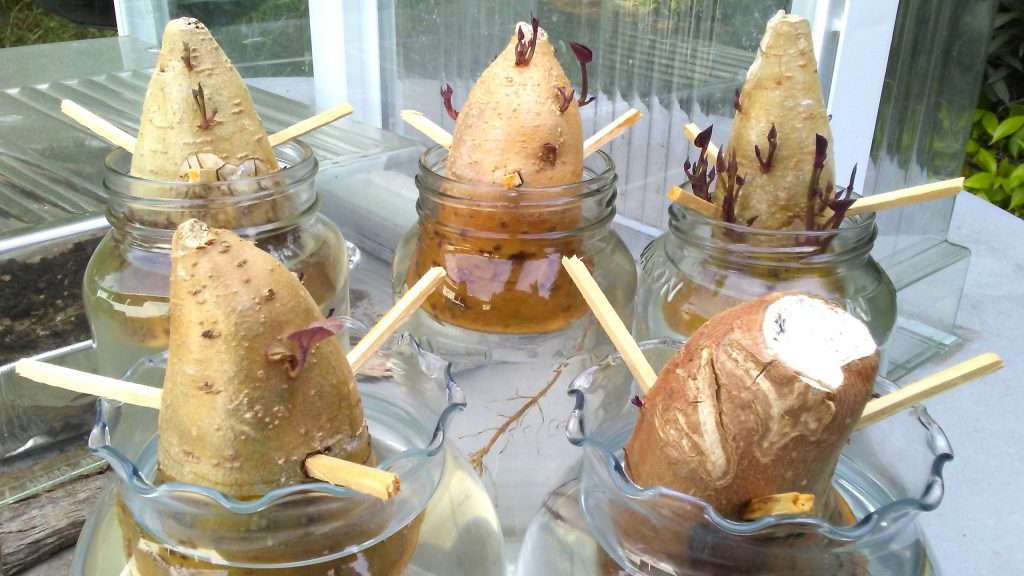 Good work, guys. I'll have some ground ready for you by June.